One of the goals of my tour of Japan was to compare what Japan was like when my father toured with the Brooklyn Dodgers in 1956 and today.  It's hard to compare things very well when they don't even exist anymore.  One example is the Imperial Hotel in Tokyo where the Dodgers stayed for over a week on the tour.  The Imperial Hotel was famous for hosting all kinds of famous and important guests including, Babe Ruth, Lou Gehrig, Mickey Mantle, Jackie Robinson, Helen Keller, Danny Kaye and Fred Kipp.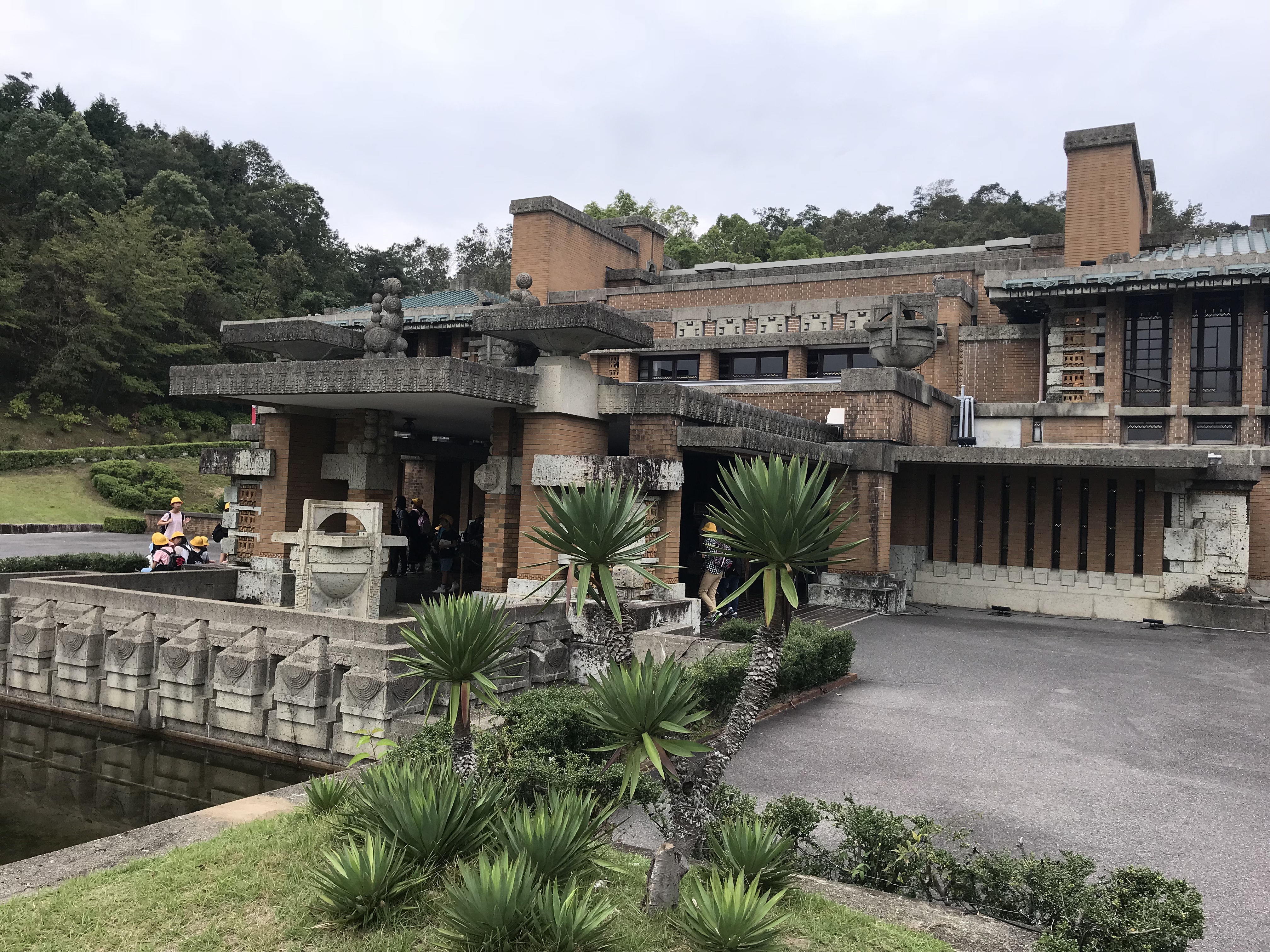 The Imperial Hotel was designed for westerners and many famous people have stayed there since it opened in 1890.  The hotel was partially owned by the Imperial family until General McCarthur made them sell their stake after WWII.  When I went there, a few weeks ago, the only part of the hotel that still exists from 1956 is the Imperial Hotel Bar.
I had to do some investigative research and see if the Mt. Fuji cocktail that my father talked about was still as good as he remembered.  I confirmed that it is still pink, delicious, expensive at about 1,600 Yen ($14.62) and strong. 
They wouldn't let me take a picture of the drink or anything in the Old Imperial Bar, but it was a very long, wooden bar and had distinctive conical lighting that shined right on my pink Mt. Fuji cocktail.  I enjoyed having a drink where Babe Ruth, Mickey Mantle and my father had imbibed a few.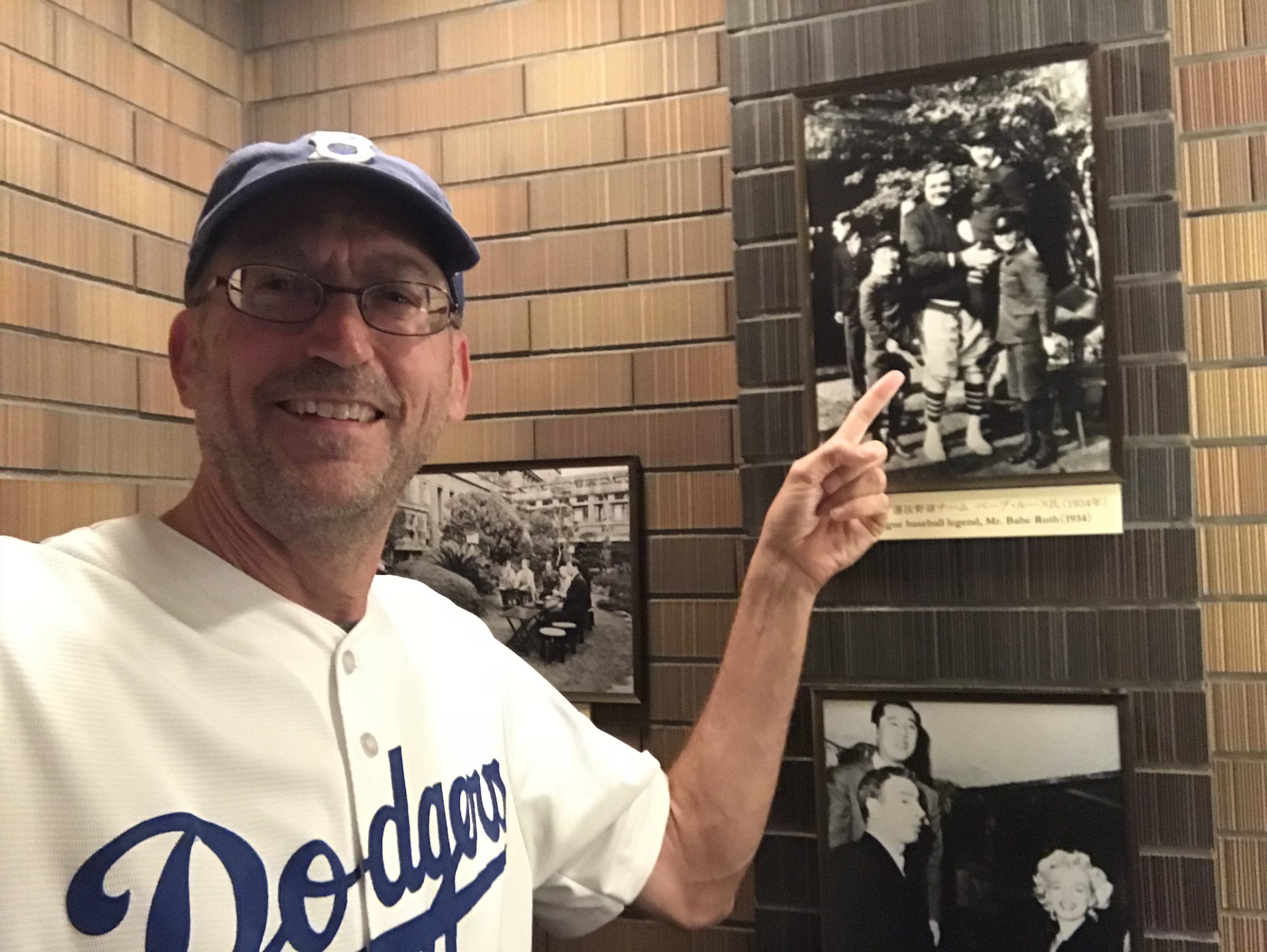 I showed the bartender pictures of the Brooklyn Dodgers and he was very interested to look at them.  The bar was empty when we arrived and he started going through each of the pictures and getting excited when he saw Jackie Robinson and other Dodgers.  Before he got through the stack of photos, people started coming into the bar and he had to make them drinks instead of checking out my Dodger photos.  I put the photos away after a few minutes and then he came back when he caught up on his work.   He asked to see the rest of the pictures, so I obliged.  He went through every one of them and asked questions about who the players were.  He recognized many of the Japanese baseball players.
While I couldn't take pictures inside the bar, I took this video at the entrance to the bar.
The bar was really cool, but I found out that there was more of the Imperial Hotel in another place.  The front of the hotel had been moved to an outdoor museum near Nagoya – Japan's third largest city.  It would take me a few weeks to get there, but I finally made it.
The Museum Meiji-mura is an interesting complex of historical buildings from around the world that were relocated to this countryside park.  Most of the buildings were from Japan, but a few of them were from Hawaii, Seattle and other places.  The park is situated on 250 acres with over 60 reconstructed buildings, street cars and an old steam train to get people around.   The featured attraction is the FLW Imperial Hotel.
Amy has designed theme parks for 25 years and was very impressed with the layout of this complex.  The historic building from up to 150 years ago were thoughtfully torn down, reconstructed and arranged on hillsides around a beautiful lake.  Within each building were antiques from the time.  The prison had reconstructed prison cells with mannequins of prisoners and the hospitals had old medical instruments and equipment.  One building had a collection of clocks while another had industrial equipment like textile processors or steam turbines.  Royal sleeper cars and other amazing treats sat in each building.
They served food in many kiosks and the steam train ran from end to end.  We ate some sandwiches and had coffee and dessert inside the Imperial Hotel with furniture that Wright designed as well.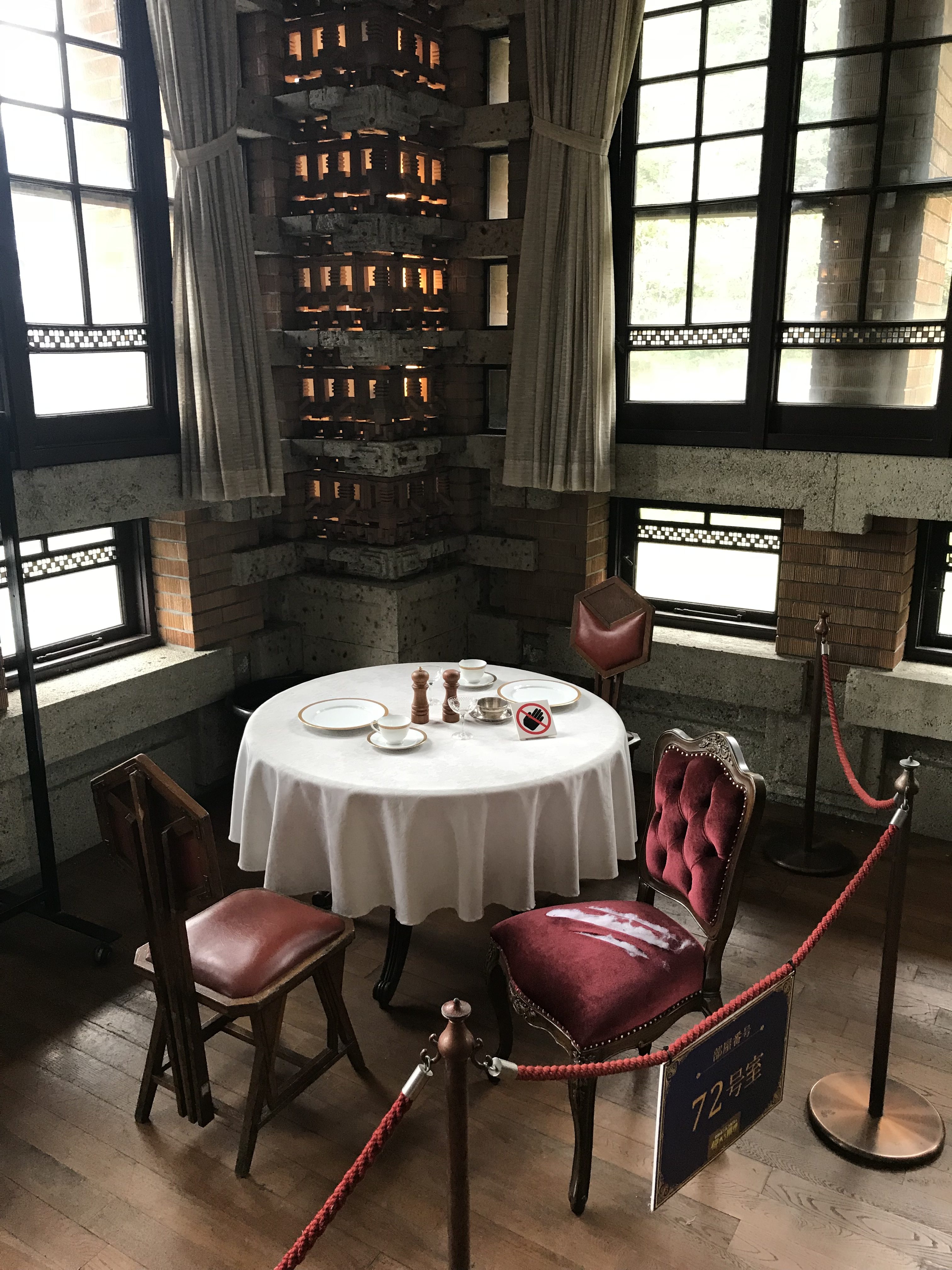 I really enjoyed walking around the hotel lobby where my father had 62 years earlier.  While most of the stadiums where my father pitched in or places he stayed were destroyed, this hotel has been saved for posterity.  If you get a chance to go to Japan, I highly recommend this museum – especially if you are an architecture fan.