My father turns 87 on October 1, 2018 and I have a special gift for him.  While in Japan, I was able to have some Japanese friends translate a few things that I found in the Japanese Baseball Hall of Fame and Museum under the Tokyo Dome.  I couldn't read the articles in Japanese and Google Translate is pretty sketchy.  I wanted to find out if any of the articles were about him.  Luckily, this guy who worked in my hostel in Hiroshima was a big baseball fan and helped me out.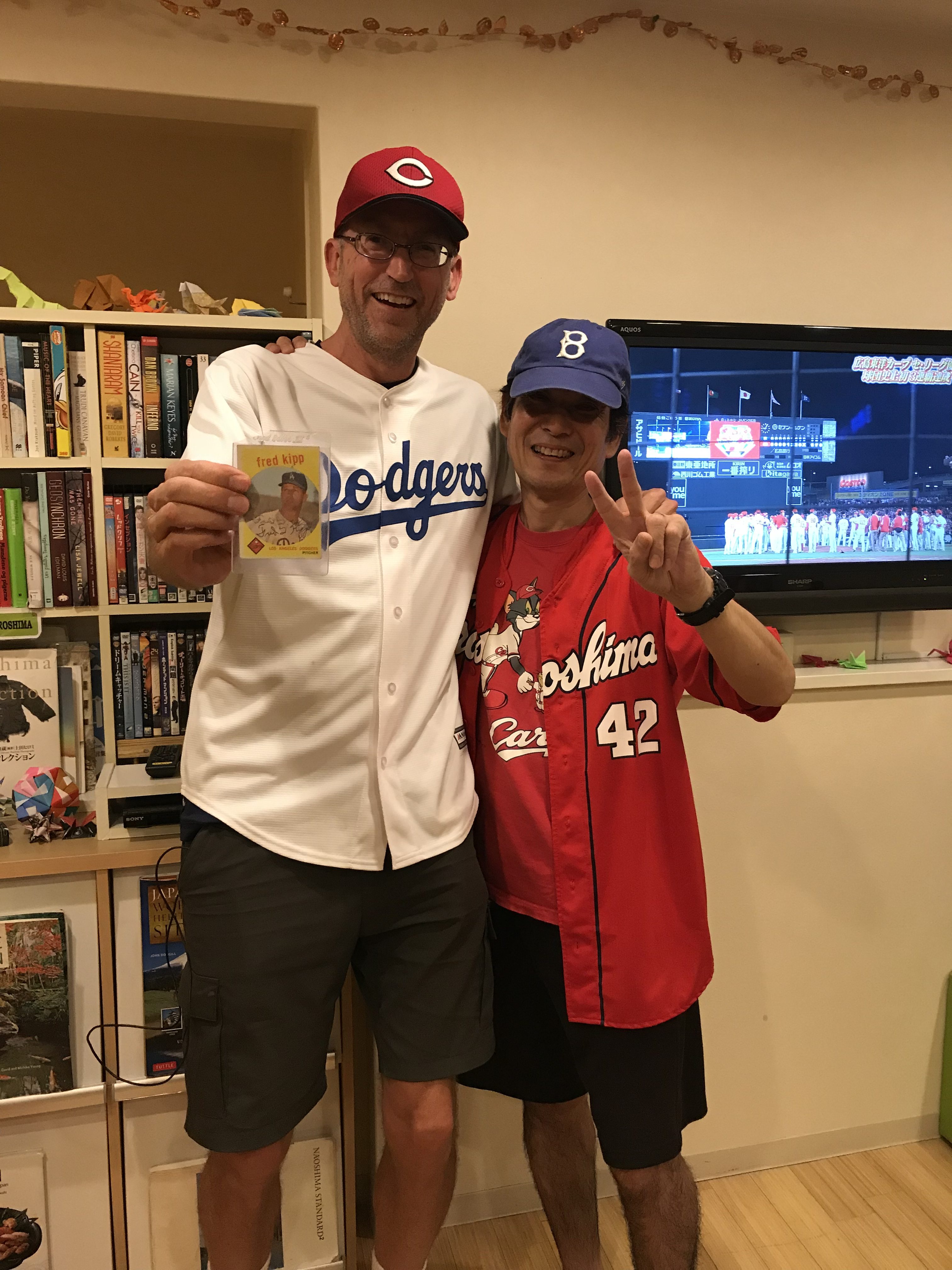 The articles are from a Japan baseball magazine that I hadn't seen before.  I didn't know what was about my father until my friend translated it for me.  The article below says how my dad threw a shutout against the Japan All-Stars on October 31, 1956 in Shimonoseki Stadium.  Unfortunately, they didn't include a picture of him even though he was the headline.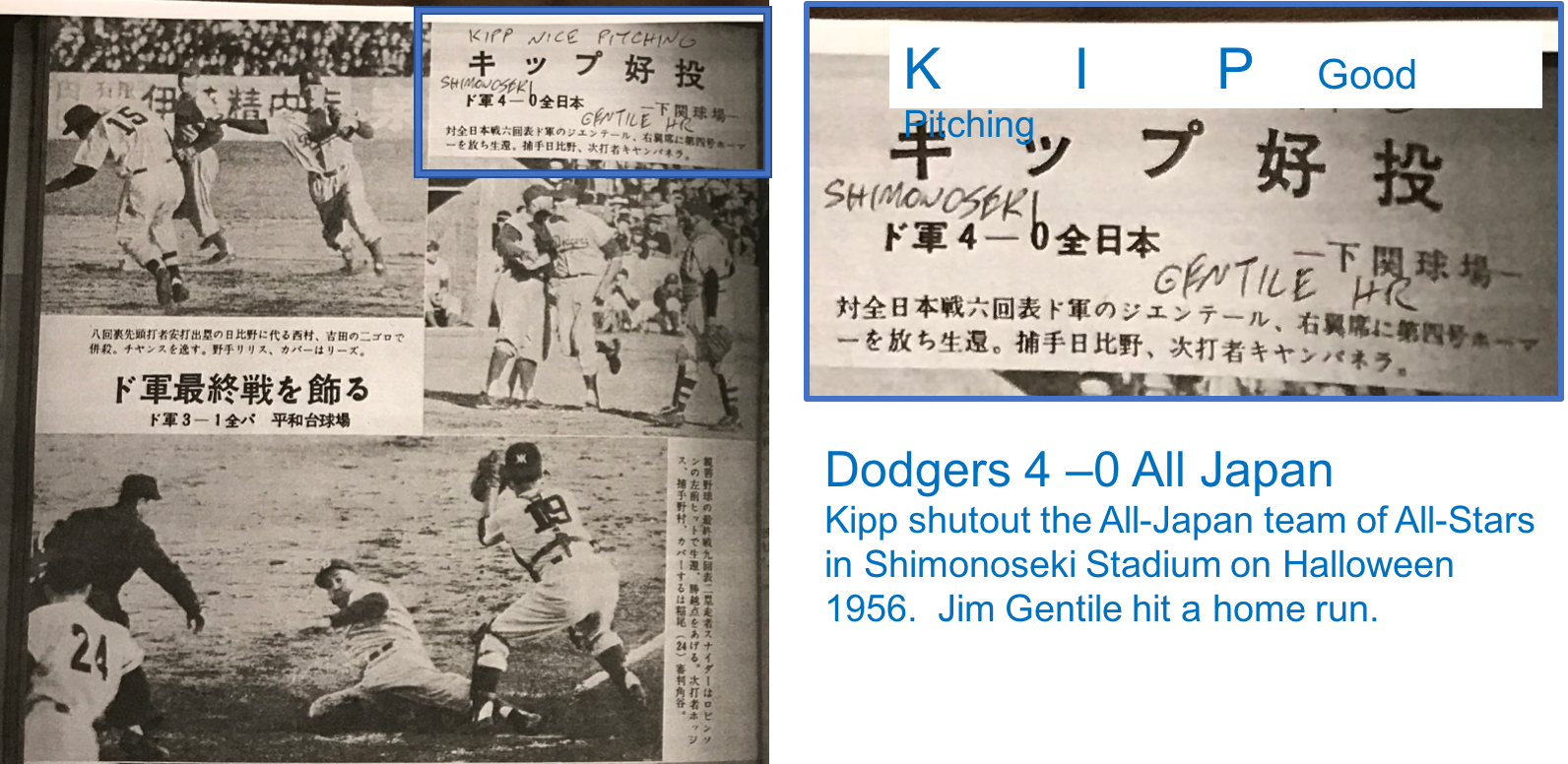 I could identify my dad in another page of the magazine.  The Dodgers and the All Japan team formed a "D" and I can see him in the back of the photo.  I marked him with the blue arrow.  You might notice that there is a pitcher in the upper right picture on the page.  I wasn't sure it was him until he was found in the translation.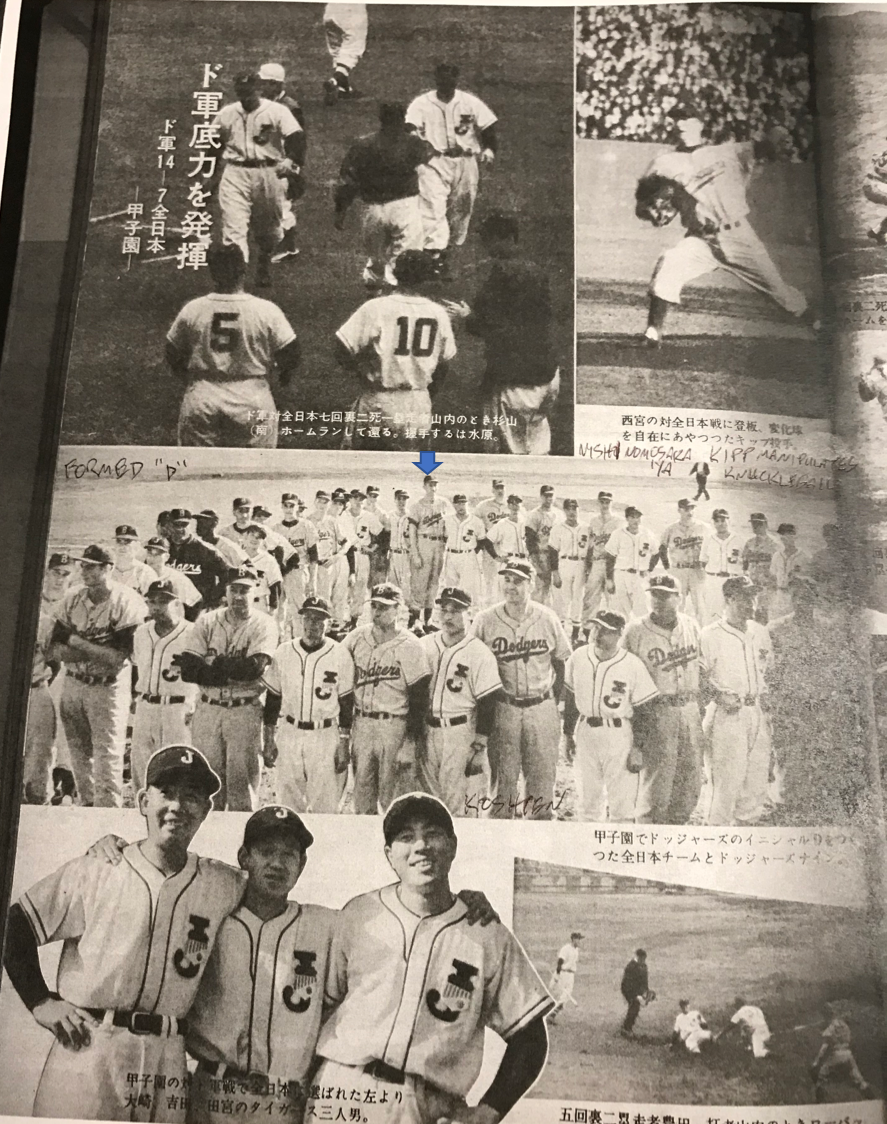 My friend translated the photo and said how the text talked about how my father manipulated the ball in mid air.  He tried to translate a word about how the ball shifted in the air, but the best he could come up with was "manipulated".  There are other newspaper articles where the Japanese called him a knuckleball artist.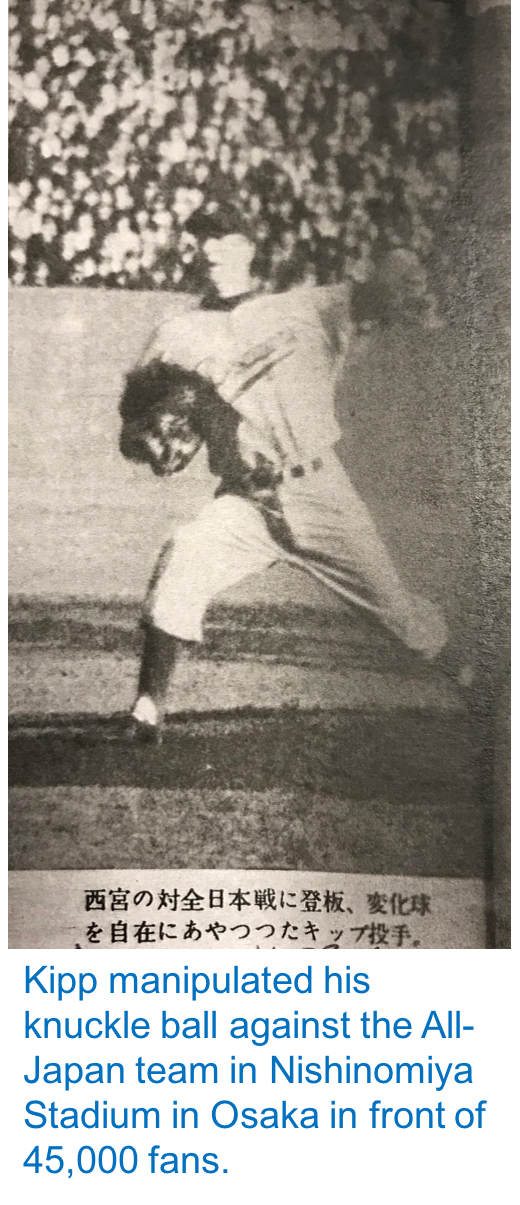 A professor I ran into at the baseball museum helped me translate this picture that I already had.  Check it out.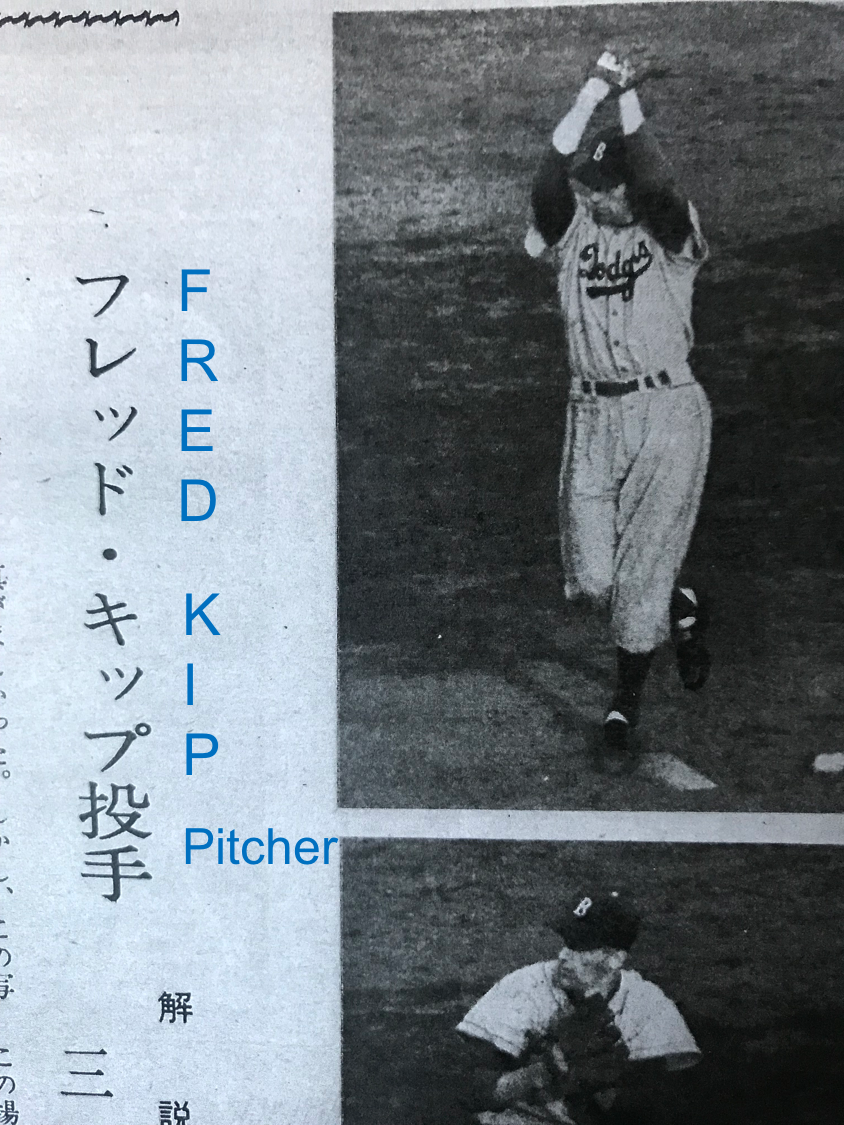 While my father was a great knuckleballer on the field, he always threw us softballs that made my life easy.  Thanks for all the support over the decades Dad!