Amy and I went to the 60th Anniversary celebration of the Dodgers on May 12th, 2018.  They started the celebration with an Old Timers game.  Unfortunately, they didn't have the Dodgers who played 60 years ago come out and play.  I'm sure my father would have.  They did have guys like Tom Seaver come out though and my father did play against Tom in 1964 in the National Baseball Congress where he helped defeat Tom.
It was a great night and here are some photos.  This one shows the baseball cap that commemorates the 60th Anniversary of the move to LA.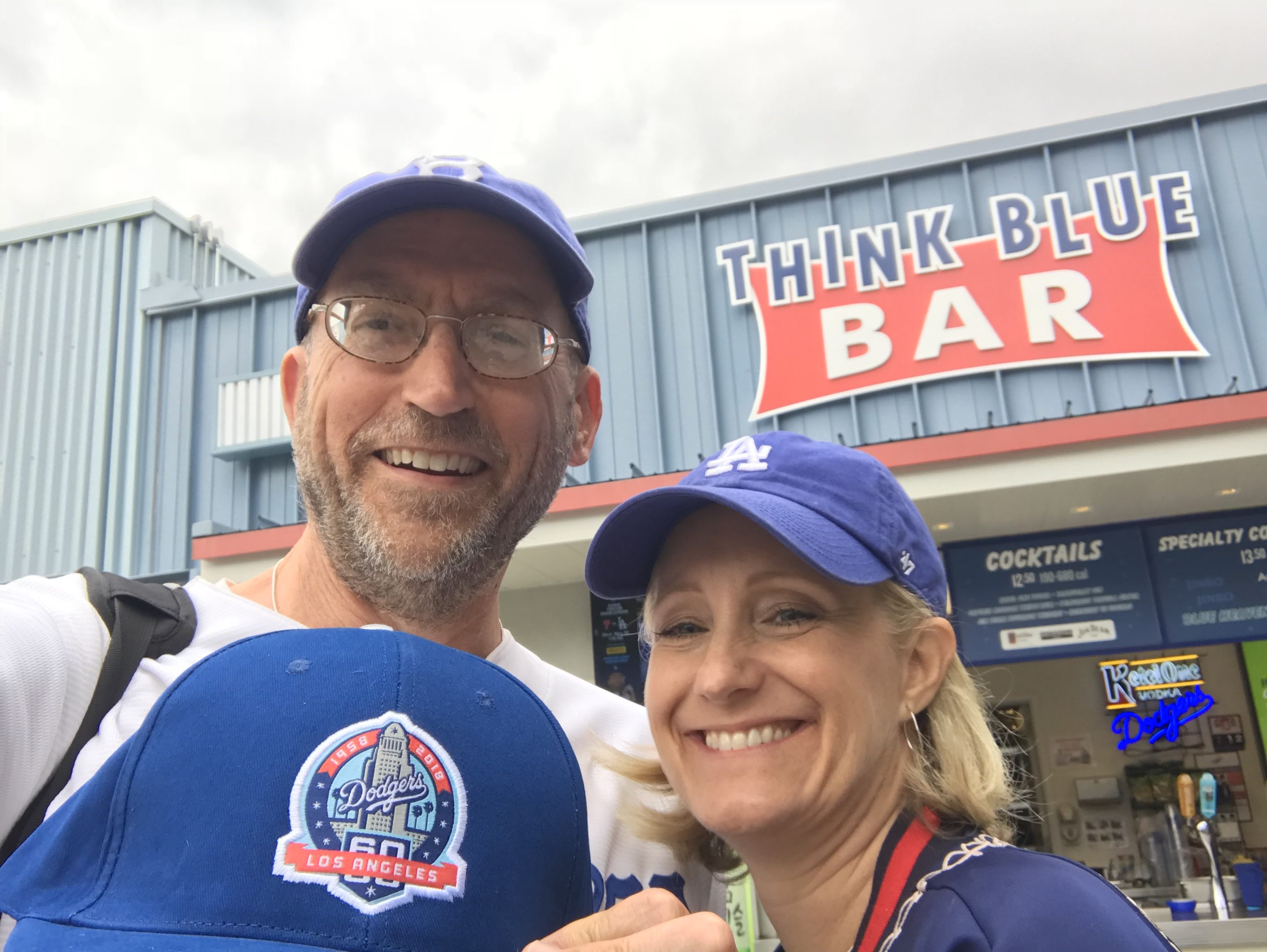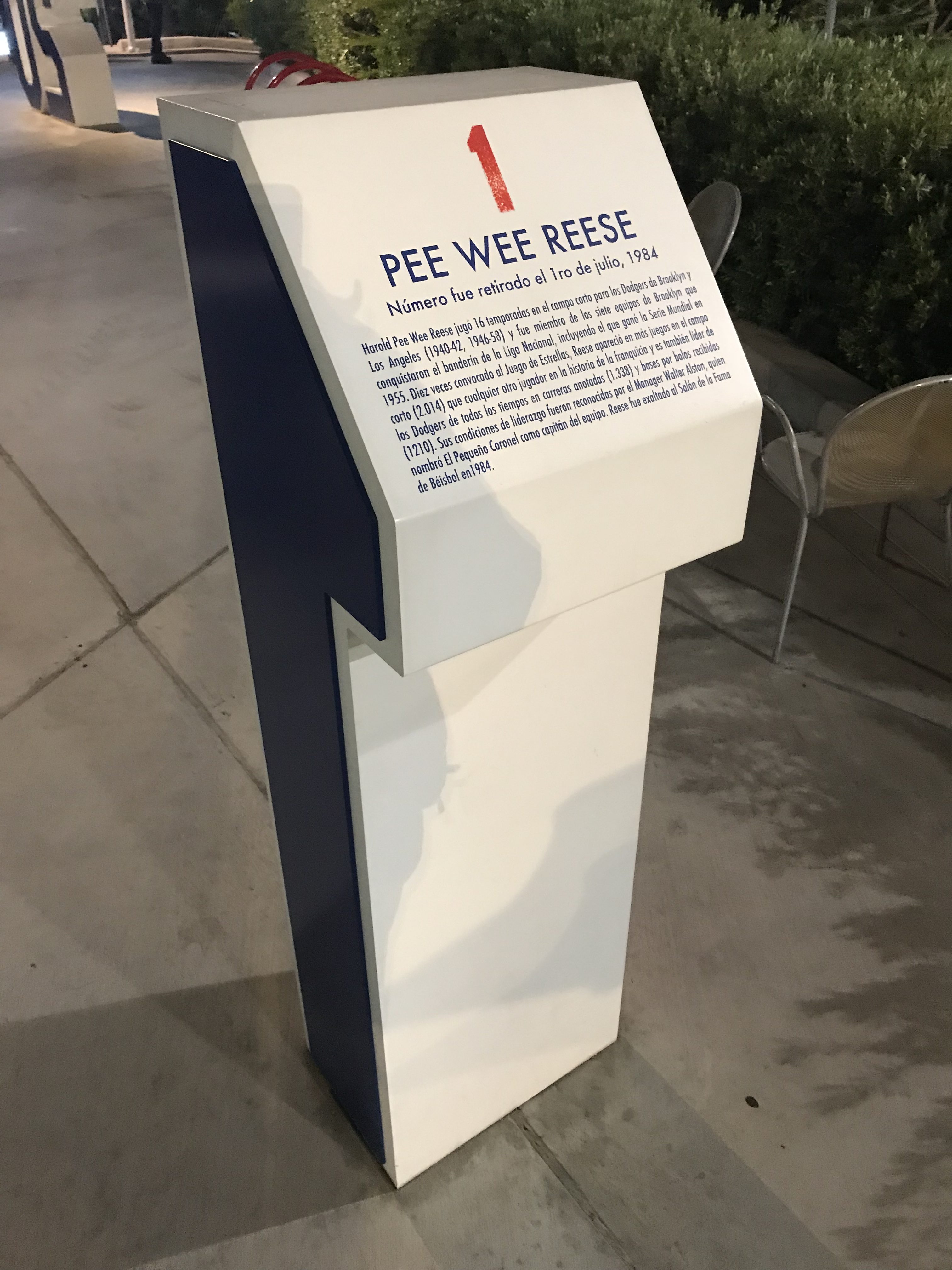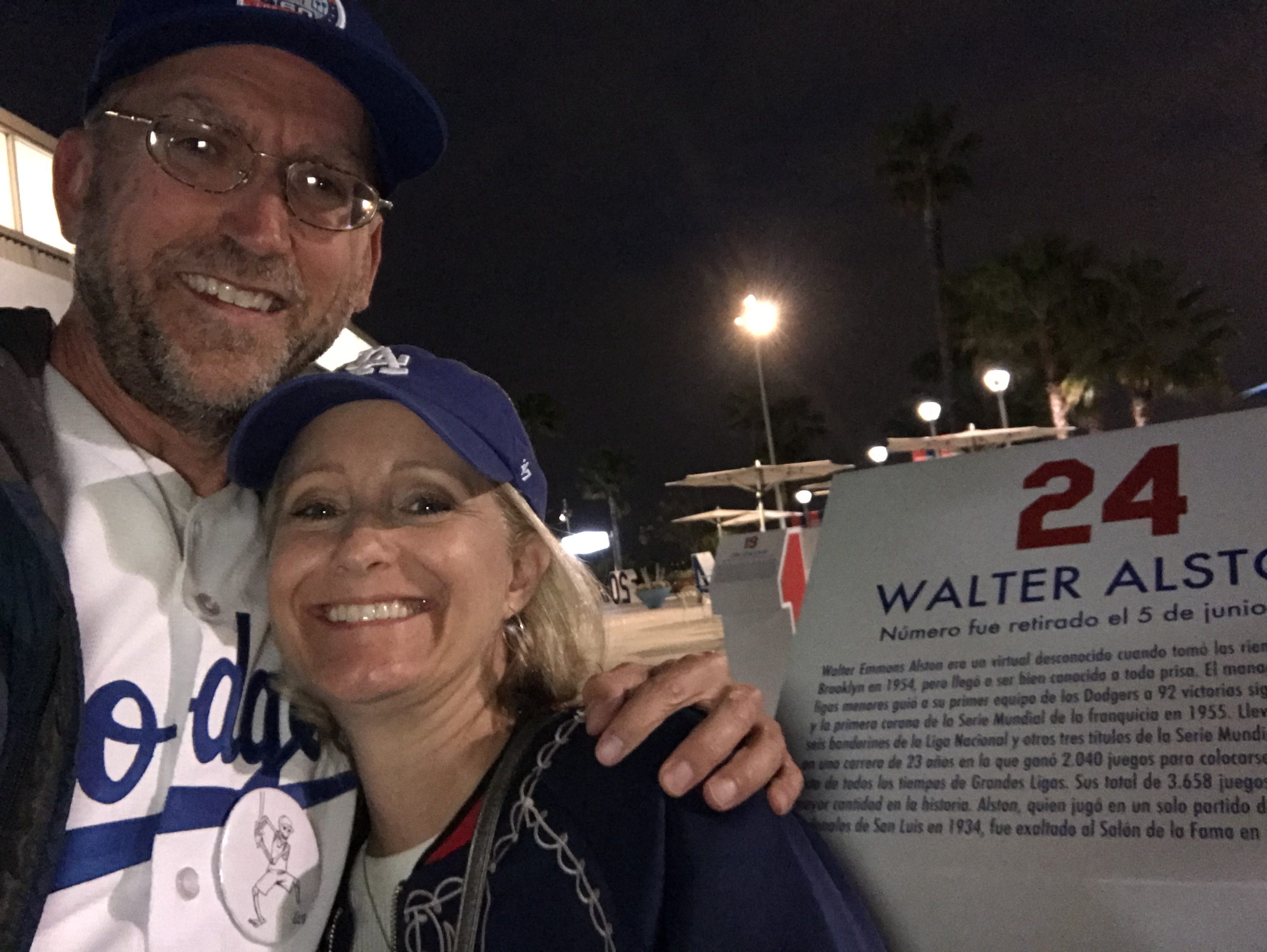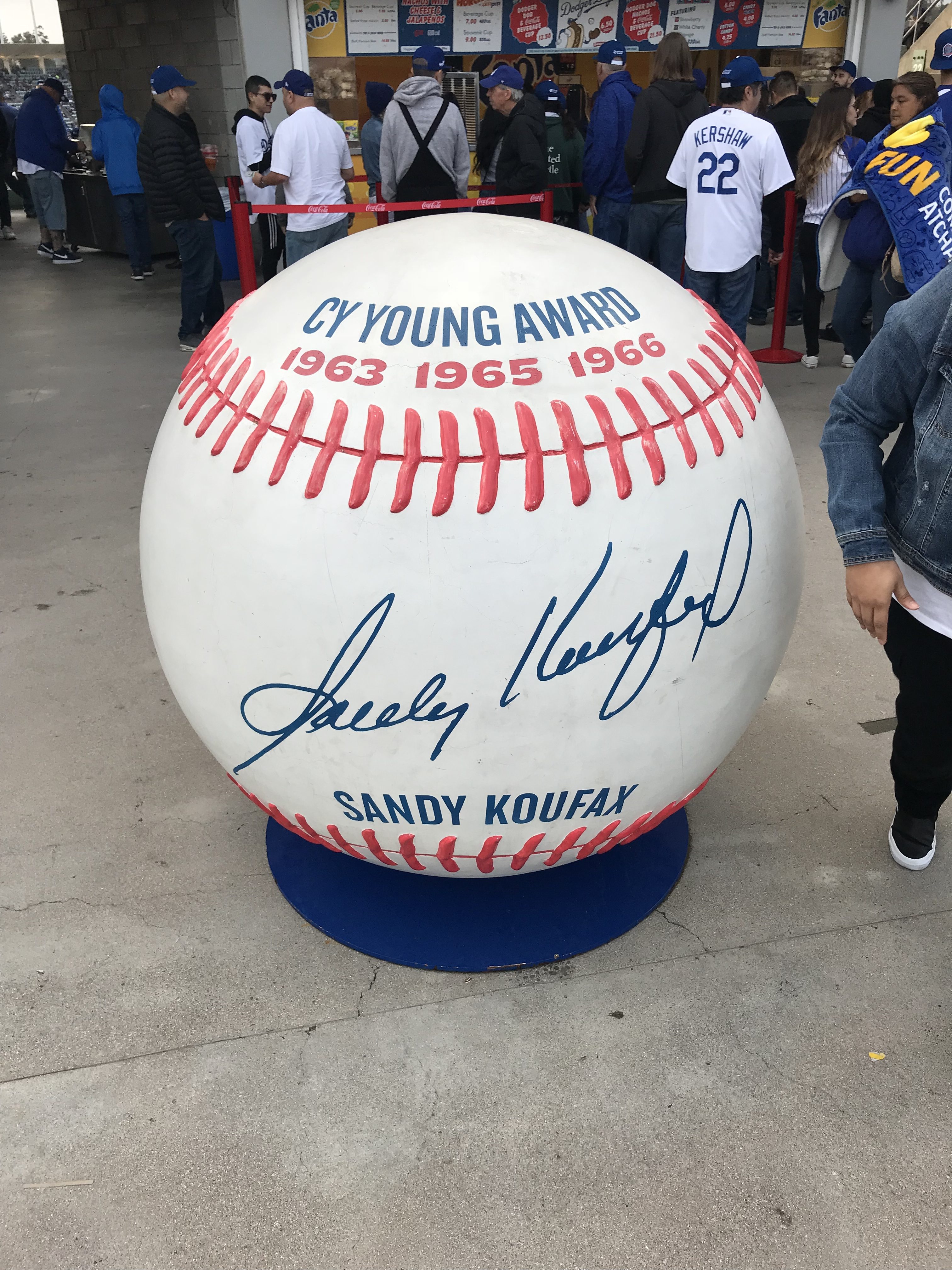 Gotta get the bobblehead in!