The Iola Register is the local newspaper that reported on my father extensively throughout his life. From when he was a high school basketball star until he was a professional baseball player, The Register, as it was known then, had personal articles about him from who he had dinner with to how he should play.
Here are a few of the articles about him. This first one is about him being a "sleeper" and how he keeps getting better each year. This one is from 1956 when there were rumors that he'd get called up to Brooklyn mid-season. He didn't end up going until the end of the season.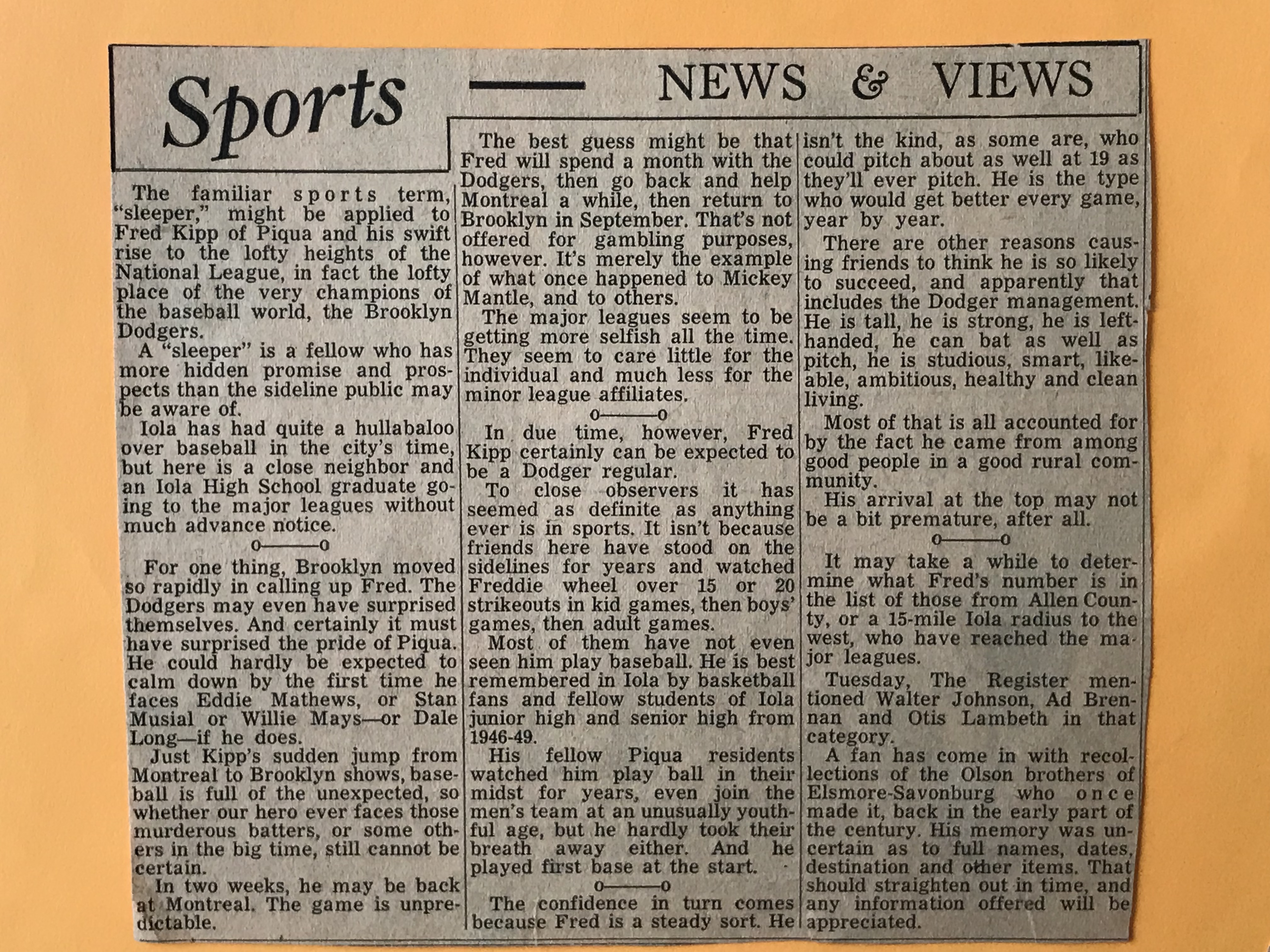 This is a good article about how he pitched in front of 60,000 fans in his first start at LA Coliseum on April 25th, 1958.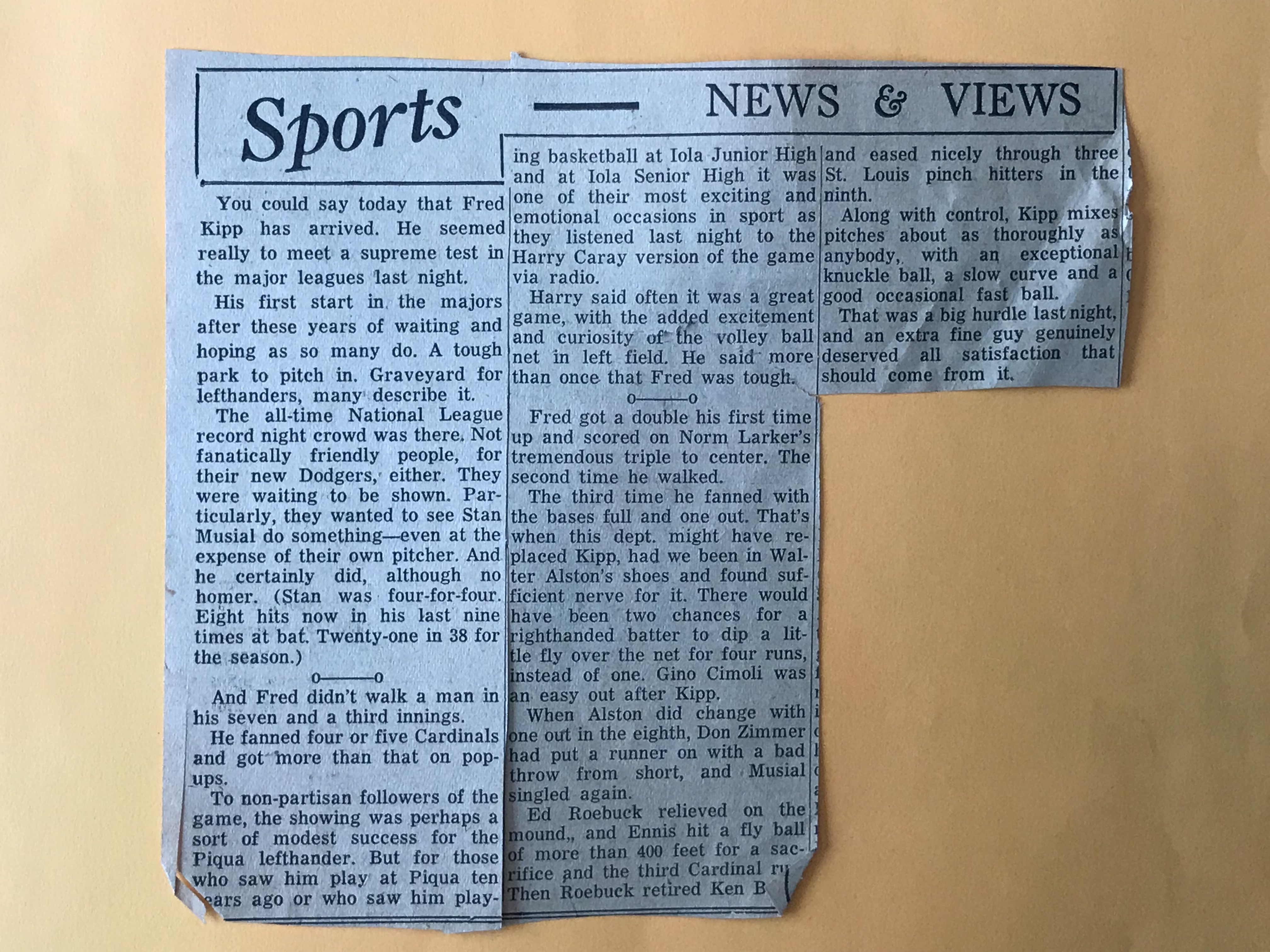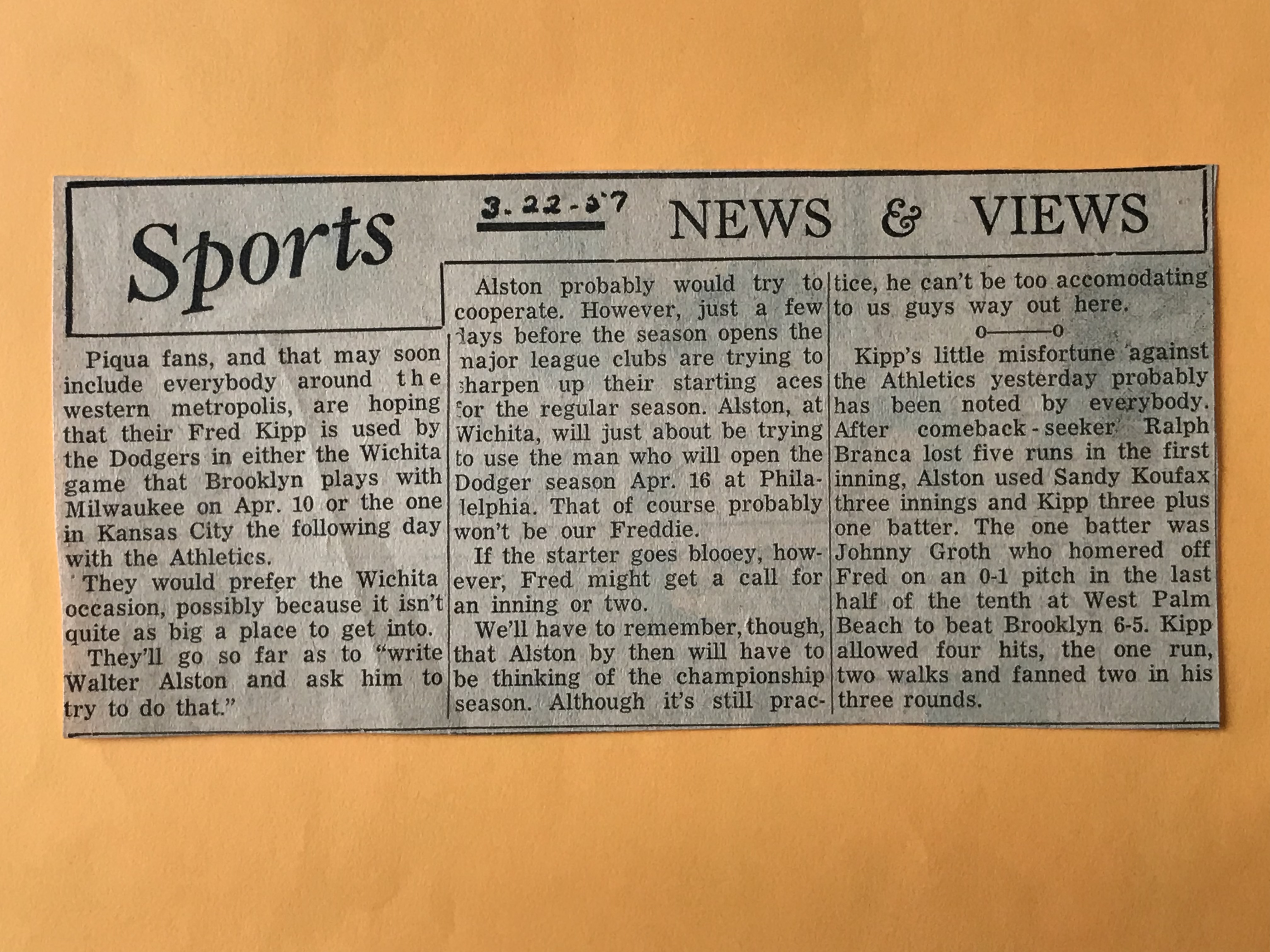 This article is interesting because my father was in the Register when the Dodgers announced that they were moving to LA. This is the story of how he found out.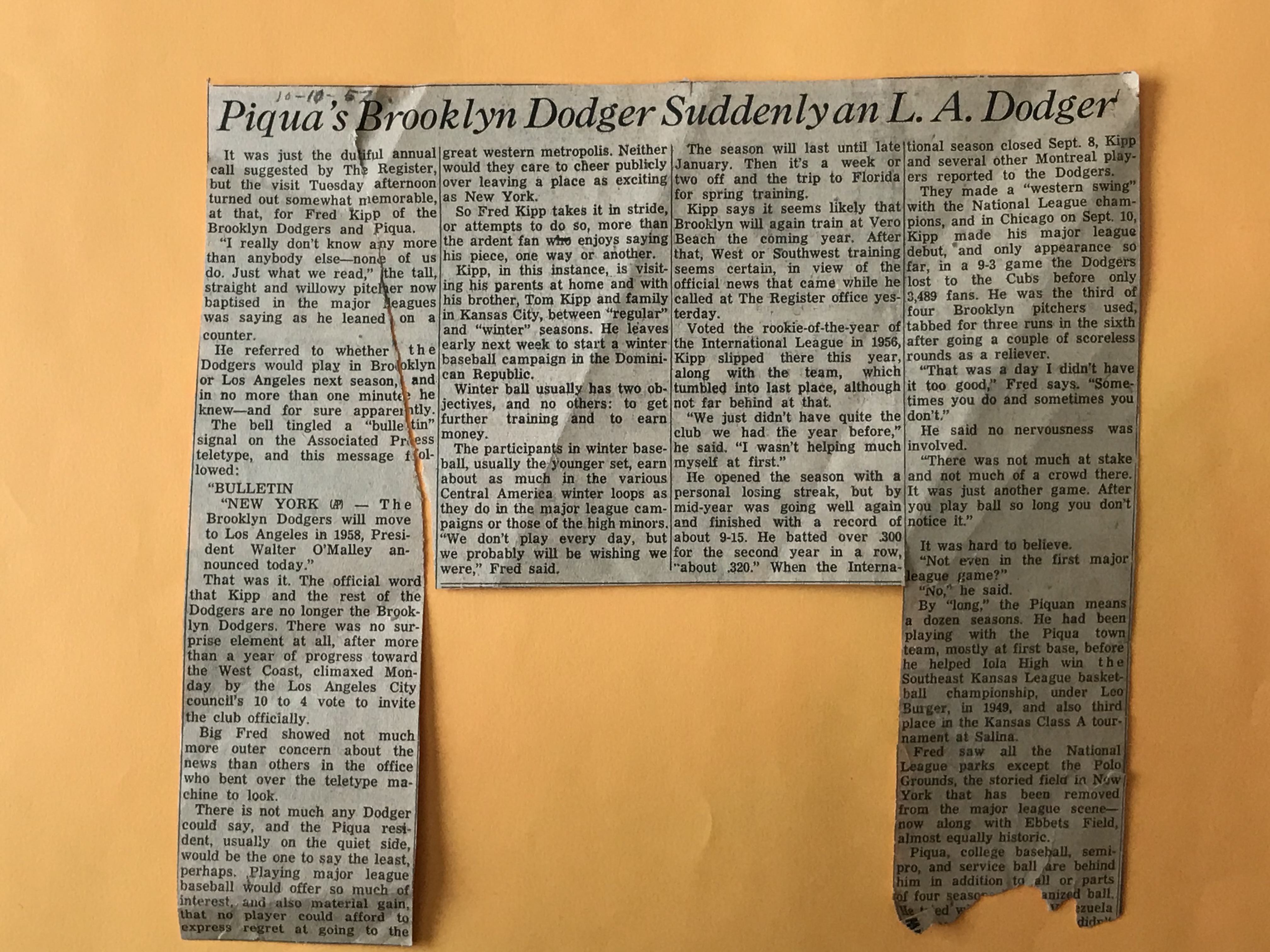 Here's an interesting article about how my father said many people could make it in the big leagues if they tried hard enough.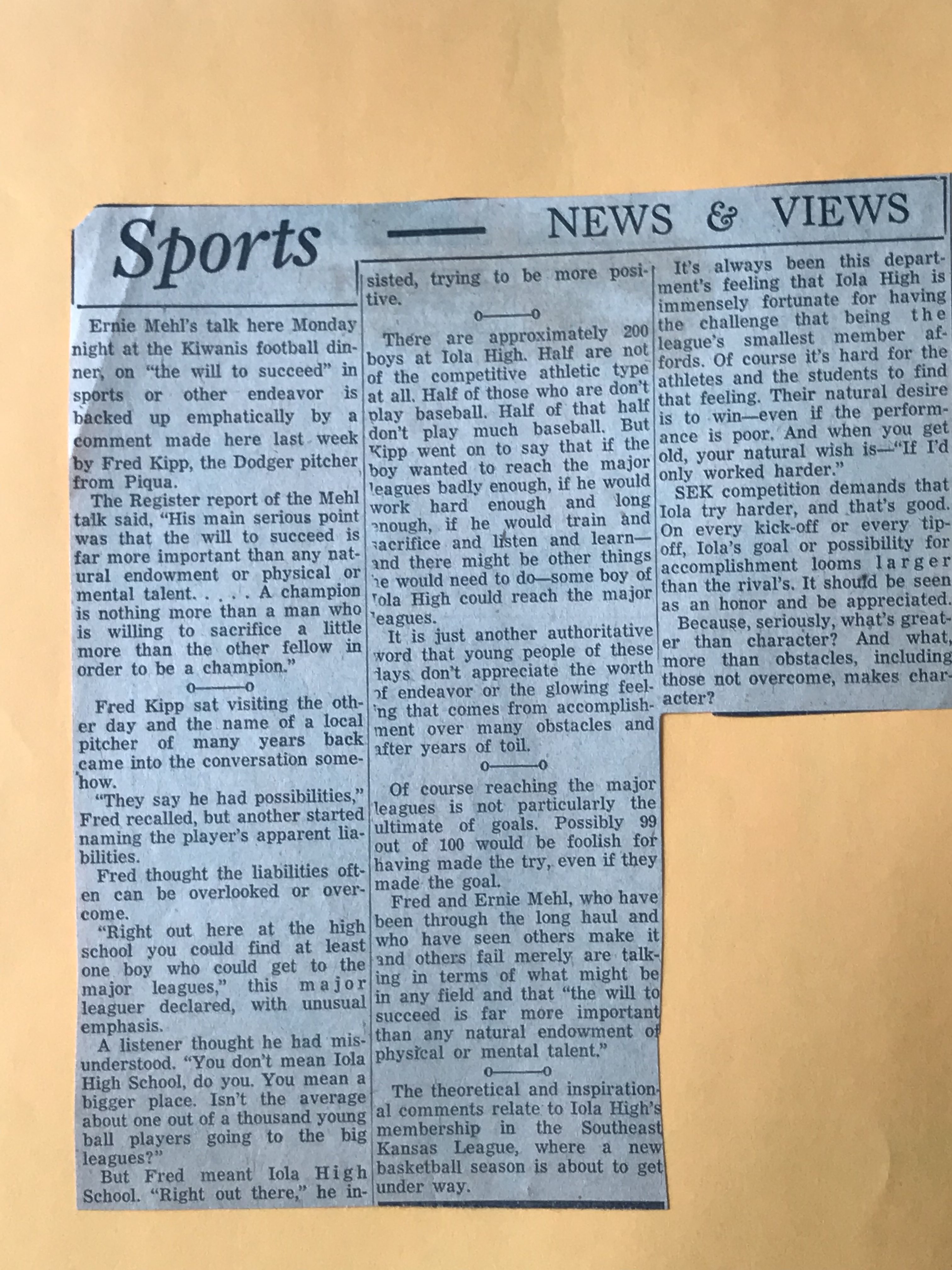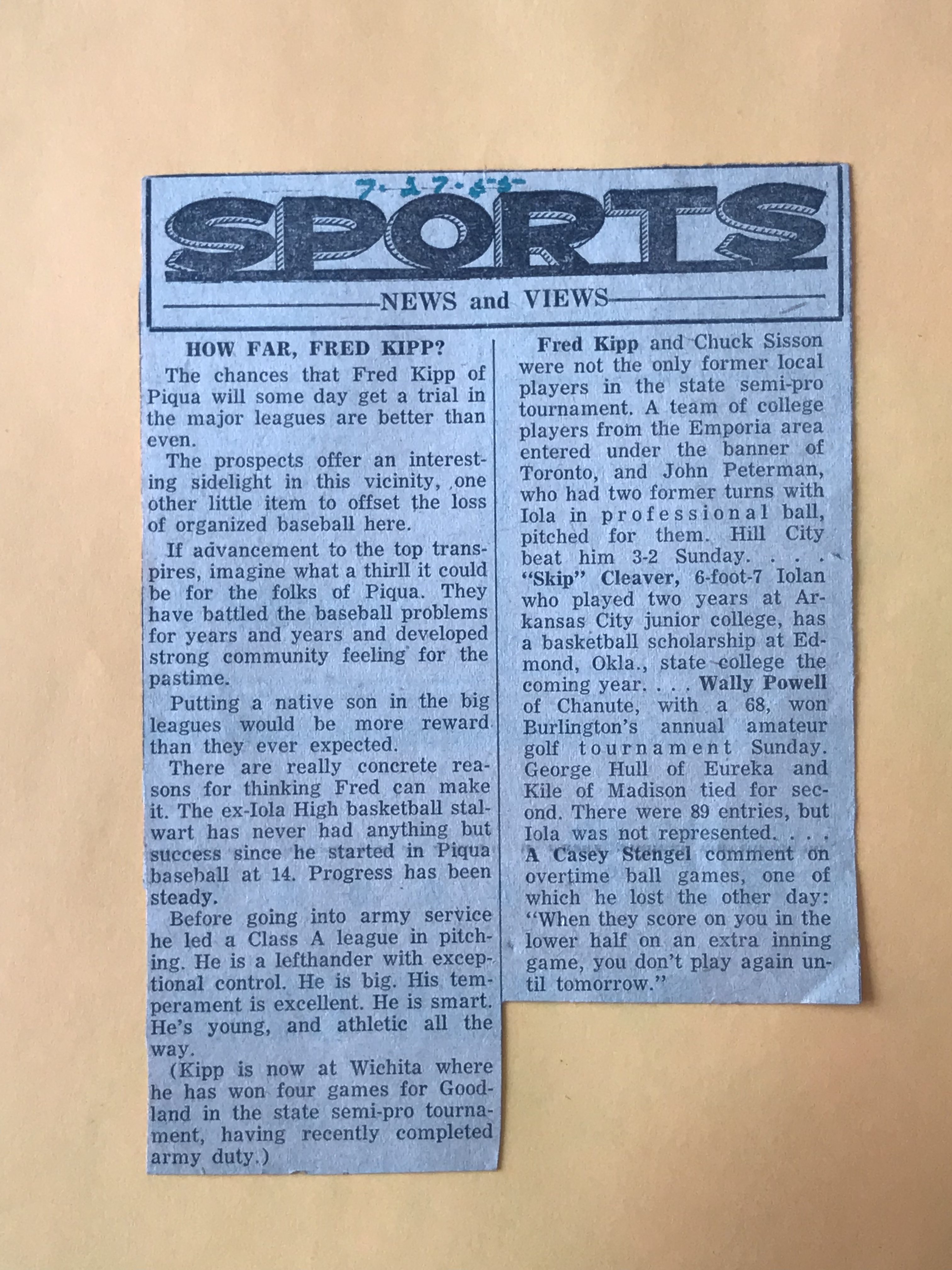 This collection of articles starts with one about how the Specht brothers were going to have an exhibition game with the Rookie of the Year in 1956. Unfortunately, my father had to cancel because he was pitching batting practice in the World Series…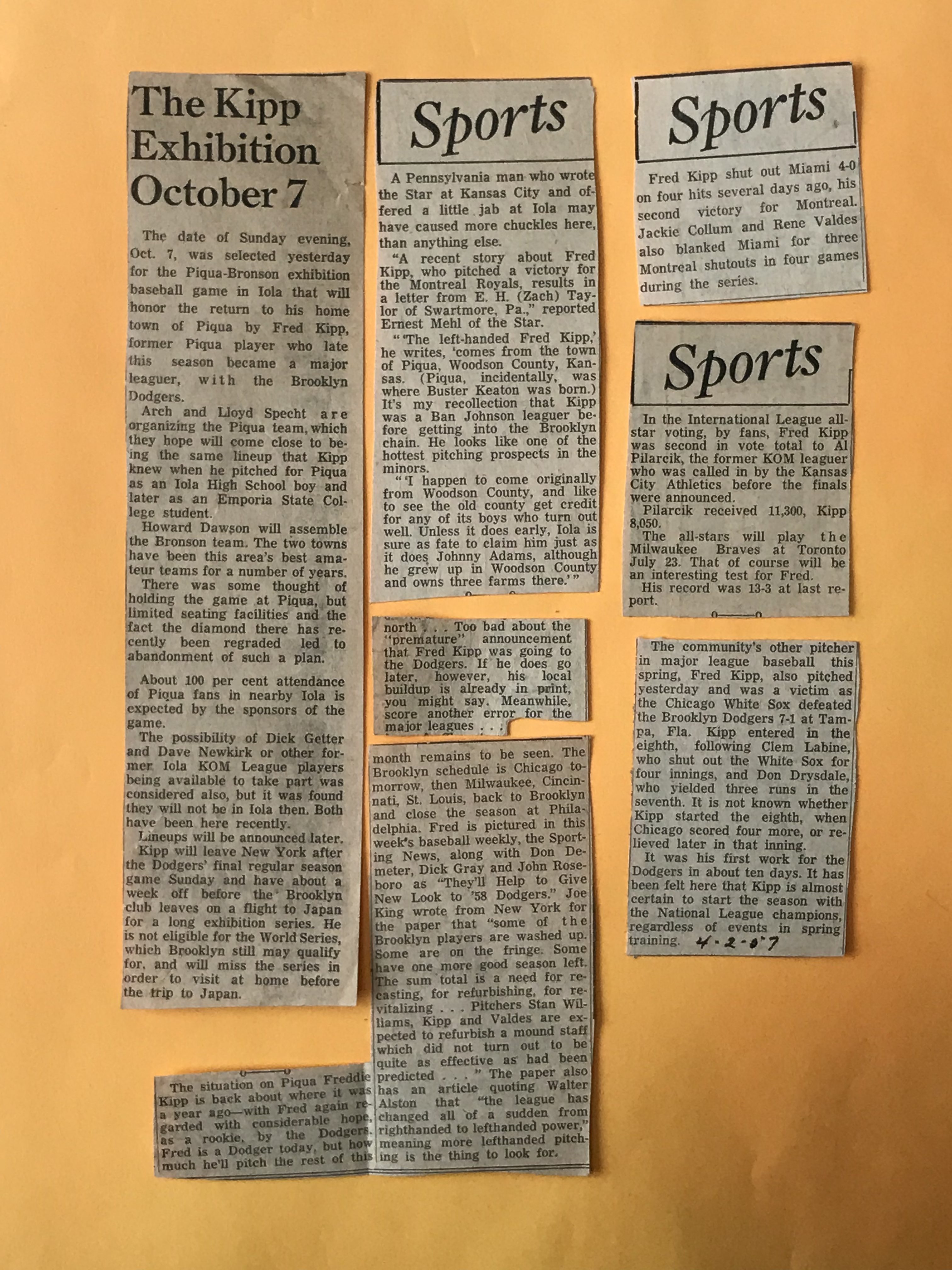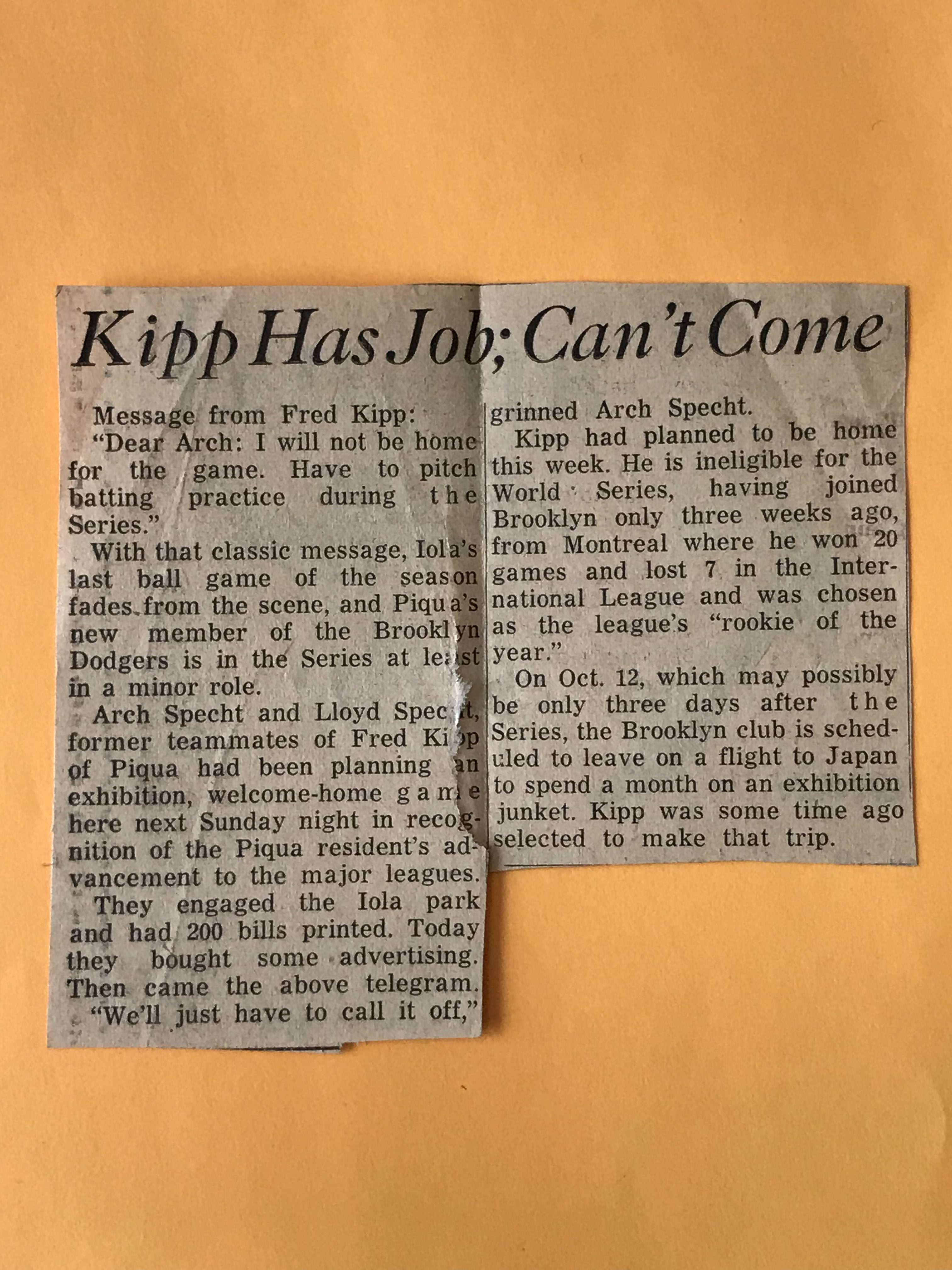 The following article is an opinion on how the Dodger's coach Walter Alston was pulling pitchers too soon…